Before we could be Aer-O, we first had to be Windward Aviation LLC. Ask anyone who knows about Windward, and they will tell you about the company that was dedicated to customer service, and above all... Safety.
Robin Leabman and Ryan Culver were the founding partners of Windward Aviation. Together they ran the best aircraft delivery company in the industry, with direct contracts with Hawker-Pacific and Textron Beechcraft. Their commitment to professionalism, safety, communication, and transparency are still the envy of the business.
Windward quickly became the "Ambassadors of the Pacific", as one enthusiastic client once put it. In Windward's 10 years of exemplary customer service, we ferried over 100 aircraft over the Pacific, and the same number the other direction over the Atlantic.
In 2018, Robin and Ryan agreed to sell Windward Aviation. Their careers started pulling them further away from Windward, along with their dedication to maintaining the company's flawless safety record. The decision was made so Windward would never suffer the fate of all those other companies who make the news for the wrong reasons.
A Company Reborn
Robin Leabman, being a serial entrepreneur, couldn't NOT run a company for too long! After 10 years of flying millionaires and billionaires all around the world in beautiful large Gulfstreams, Robin could no longer resist the pull of general aviation and the people he served delivering their airplanes. Because the old company name is being used, he dreamed up "Aer-O". The French pronunciation of water is "O", and in aircraft delivery, we cross a lot of it. But there's another reason for the name as well...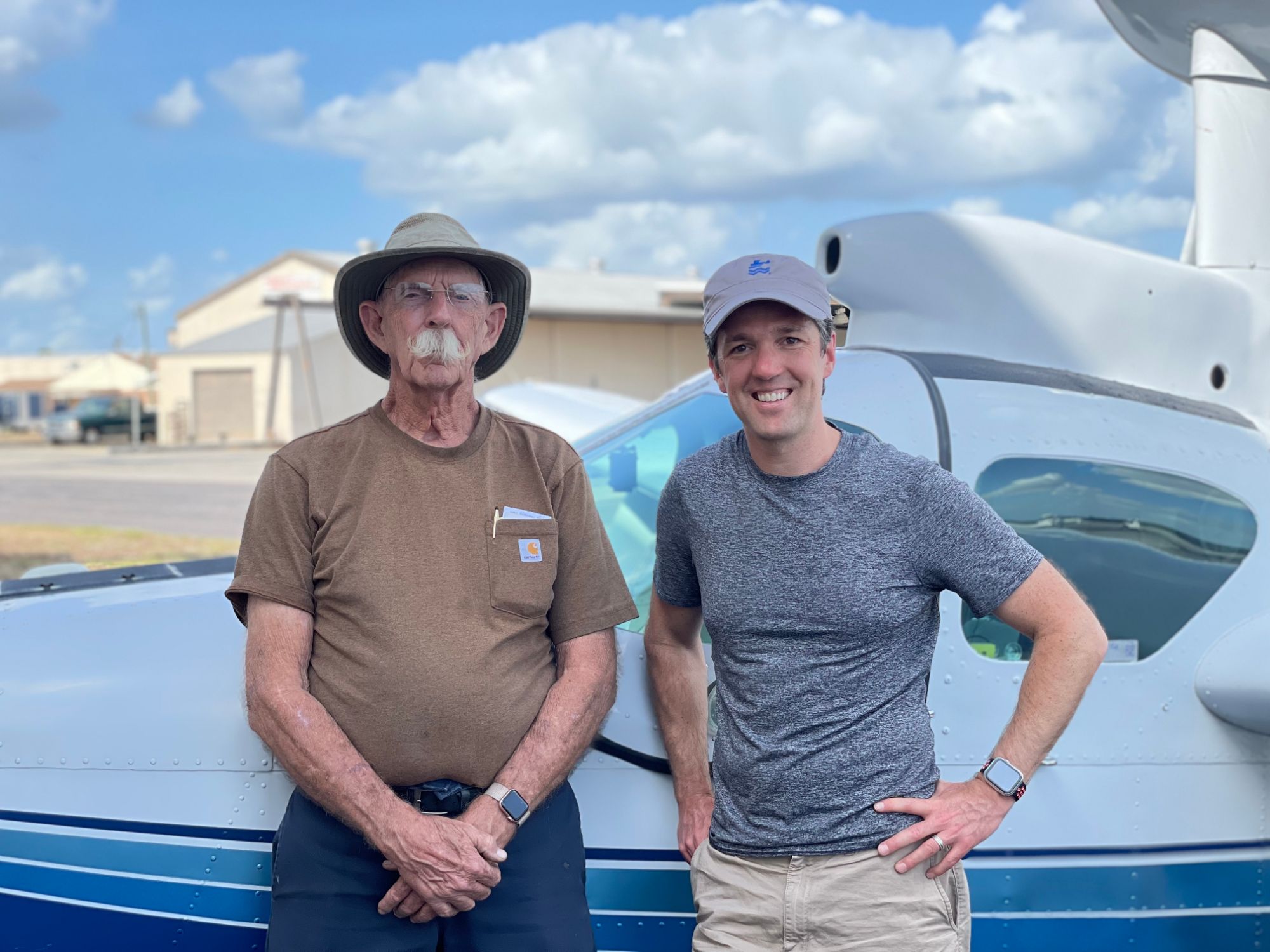 The second reason for our funny name is Robin's affinity towards the water. He's a whitewater kayaker and SCUBA diver. Additionally, Robin is a single- and multi-engine seaplane pilot. He owns a Lake 200EP and offers seaplane flight instruction in the Southern California region.